ALOHA VILLAS
LUXURY VACATION VILLAS | SOUTH MAUI
E KOMO MAI
If you're seeking luxury oceanfront/beachfront accommodations for an unparalleled Maui adventure, Aloha Villas is your premier destination! Situated on the stunning Kihei coast, we feature four private and spacious beach villas, each offering direct access to the beach in South Maui. This serene and distinguished estate is your ideal locale to experience the true Aloha of life—Maui style, complete with mesmerizing Maui oceanfront vistas and access to warm, sandy, tranquil waters throughout the year.
Aloha Villas is positioned near some thrilling destinations and venues, allowing guests to relish both the beach life and exciting onshore adventures and activities. We are conveniently located adjacent to the popular Lipoa Street Beach and Uluniu Beach Reserve, placing adventure right outside your front door. A short distance away, indulge in diverse culinary delights and shopping experiences at the renowned Azeka Plaza, famed for its ethnically varied food court and a rich assortment of local and commercial shopping venues.
Whether planning a romantic escape, orchestrating a large family reunion, holding a business retreat, or embarking on a solo getaway, Aloha Villas invites you to explore the luxury, culture, and unparalleled charm of Maui beachfront rentals. So, come join us in Kihei, Hawaii, in South Maui, and secure your dream vacation destination at Aloha Villas!
Enhance your experience with us by participating in our Interest Survey. This short survey is designed to capture your vacation preferences, allowing us to craft a more personalized stay at our Aloha Villas. Your insights are invaluable, helping ensure that your sojourn in paradise surpasses every expectation. We extend a heartfelt Mahalo for your participation.
LUXURIOUS KIHEI VILLAS ON THE BEACH
Aloha Villas Interest Survey
Take our short survey and receive 20% off your stay with us! This survey allows us to tailor your experience to your preferences and ensure you have the perfect getaway.
PLAN YOUR DREAM HAWAIIAN ADVENTURE
THE PERFECT PLACE TO ESCAPE
Maui is famous for its gorgeous beaches, breathtaking landscapes, and endless adventure. From sailing out into the Pacific waters to explore the marine life to hiking the incredible trails that run throughout Maui, you'll discover beauty at every turn. Spend your days filling your adventurous soul or just relax on the beach only steps from your villas. No matter how you want to spend your vacation, you'll always be entertained.
Explore our activities page to start dreaming about your time on the island and check out our concierge services to take your vacation to the next level.
THE PERFECT PLACE TO GATHER
For family reunions, corporate retreats, and everything in between, you can rent our villas by the unit or the entire Aloha Villas Resort with enough space to accommodate 28 people. Our group rentals are the perfect way to gather with the ones you love and still have enough space to relax and retreat when you need it.
Visit our group rentals page to learn more about the amenities you can enjoy with your group like our saltwater pool and large lawn with BBQ grill to entertain. When you book direct with us, you'll always get the best price so don't wait!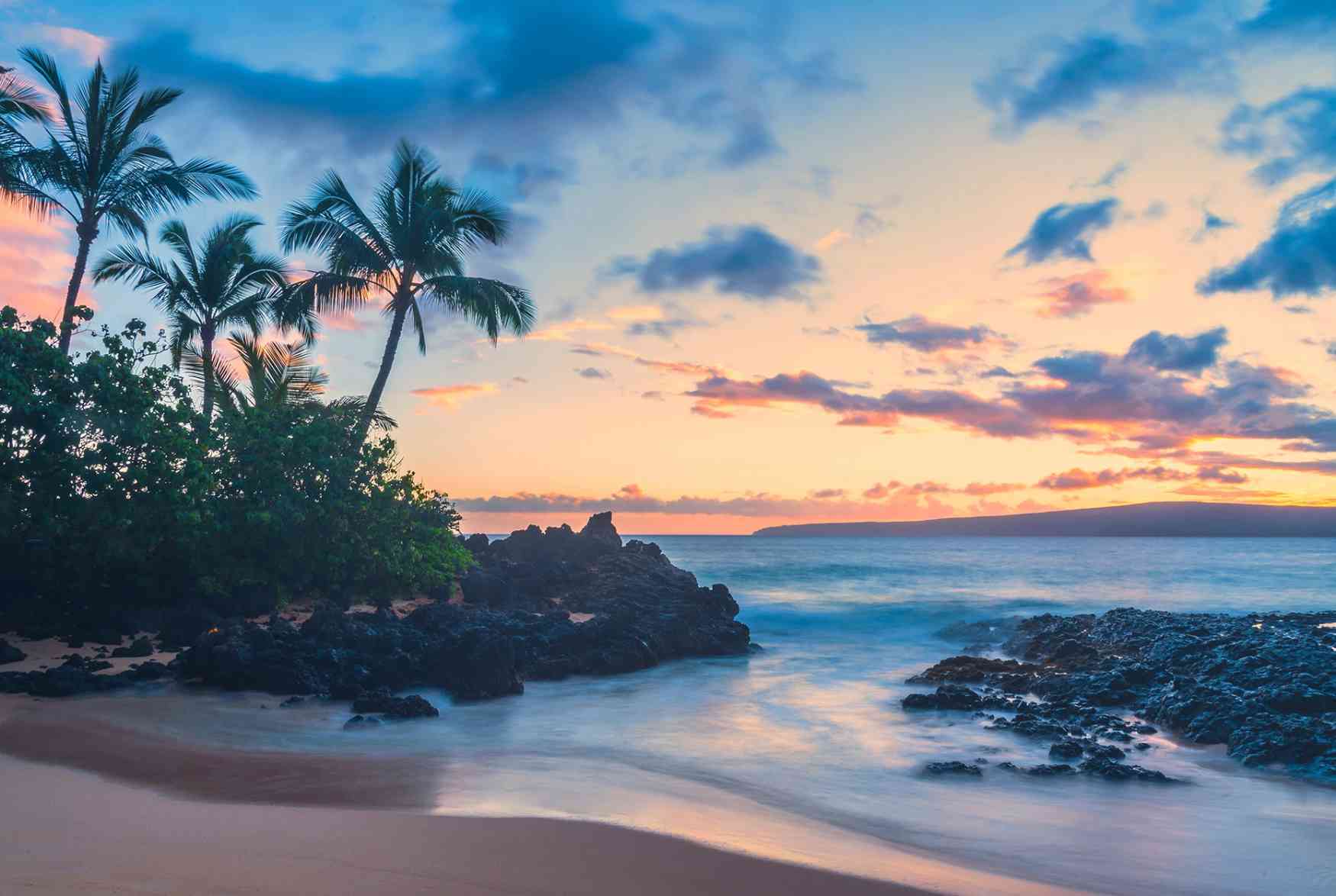 GUEST TESTIMONIALS

JOAN W.
Spectacular vacation!
Our week at Aloha Villas was great. The accommodations for cooking, eating, lounging, sleeping, and playing were great. There were 15 of us who had the use of 2 of the villas. The lovely beach in front gave us fabulous sunsets every evening. We were located close to shopping and other conveniences we needed. We had a blast snorkeling, sightseeing, walking the beach and just visiting. The pool was a welcome relief after hiking and seeing the sites during the day. Thank you for supplying the pool toys and the beach towels. They made our packing easier. Having 2 master bedrooms in each unit was great. The kitchens were well stocked with the necessary appliances and there were spices and condiments available in the units. The ample gated parking was great, and it was easy to get wherever we wanted to go. Jude, the new manager, was so very helpful. He responded quickly to any text messages and phone calls. An awesome host. It was a peaceful and relaxing week.

DANNY S.
Our stay could not have been better!
We had a large group of people that was interested in staying at this property so we originally booked with previous owner Mimi. Shortly after, Jude introduced himself as the new manager.
First and foremost, he made sure to accommodate our request that was made. Worked with us from start to end, responds immediately, and most importantly the villa was perfect. Asked Jude for recommendations for activities to do in Maui since it was our first time and he introduced us to Matt who went above and beyond to make our stay convenient.
Our stay was for a wedding in Maui and each property was split up but yet connected so it was perfect. I have stayed at many different properties in the past but Jude was the easiest one to work with and would recommend booking him. You won't regret it. Thanks for everything Jude!

MARCIE C.
Amazing!
We are a group of CEO women who rented all four villas for a retreat. We are used to high-end accommodations and this property surpassed our expectations. Jude, the new manager, went way above and beyond to make sure that we had everything we needed. He also gave us referrals for a concierge service for snorkeling as well as a massage therapist who came to the villas. She was amazing. I simply cannot say enough good things about Jude.
The location of the Villa is very conveniently located to restaurants, grocery stores, shaved ice 😊 as well as being steps from the beach.
I highly recommend this property.