ALOHA VILLAS
MAUI LUXURY BEACHFRONT RENTALS
E KOMO MAI
LUXURIOUS VILLAS ON THE BEACH
If you are looking for luxury oceanfront/beachfront accommodations on Maui, then look no further. We offer four luxurious villas in South Maui, right on the beach! This beautiful and peaceful estate is perfect for you to relax and experience the Aloha of life — Maui style. The ocean fronting the property is sandy and shallow. The water is usually clam and warm throughout the year. Whether you are planning a romantic getaway, a family vacation, a business retreat, or a solo adventure, Aloha Villas is the ultimate destination for your dream vacation.
DREAM WEDDINGS & EVENTS
THE PERFECT PLACE FOR YOUR WEDDING
Maui is famous for its gorgeous beaches, so why not include them in your special day? Aloha Villas has been a favorable wedding destination over the years. Lodging has never been easier as Aloha Villas can accommodate up to 32 guests.
You can have your wedding ceremony on the beach, followed by a oceanfront or poolside reception, then retire into your private suites…all on the same property. There are many professional wedding service providers who can offer you all-inclusive wedding packages on Maui. Several local photographers are known for their high quality images capturing your special moments. Tropical flowers are in bloom throughout the year to give your ceremony a uniqueness that only Hawaii can offer. A flower-covered cake may be the highlight of your reception.
Once the wedding is over, you are already in the perfect spot for a relaxing honeymoon. If you've ever wanted a beachfront wedding, Aloha Villas Resort may just be that perfect place for you.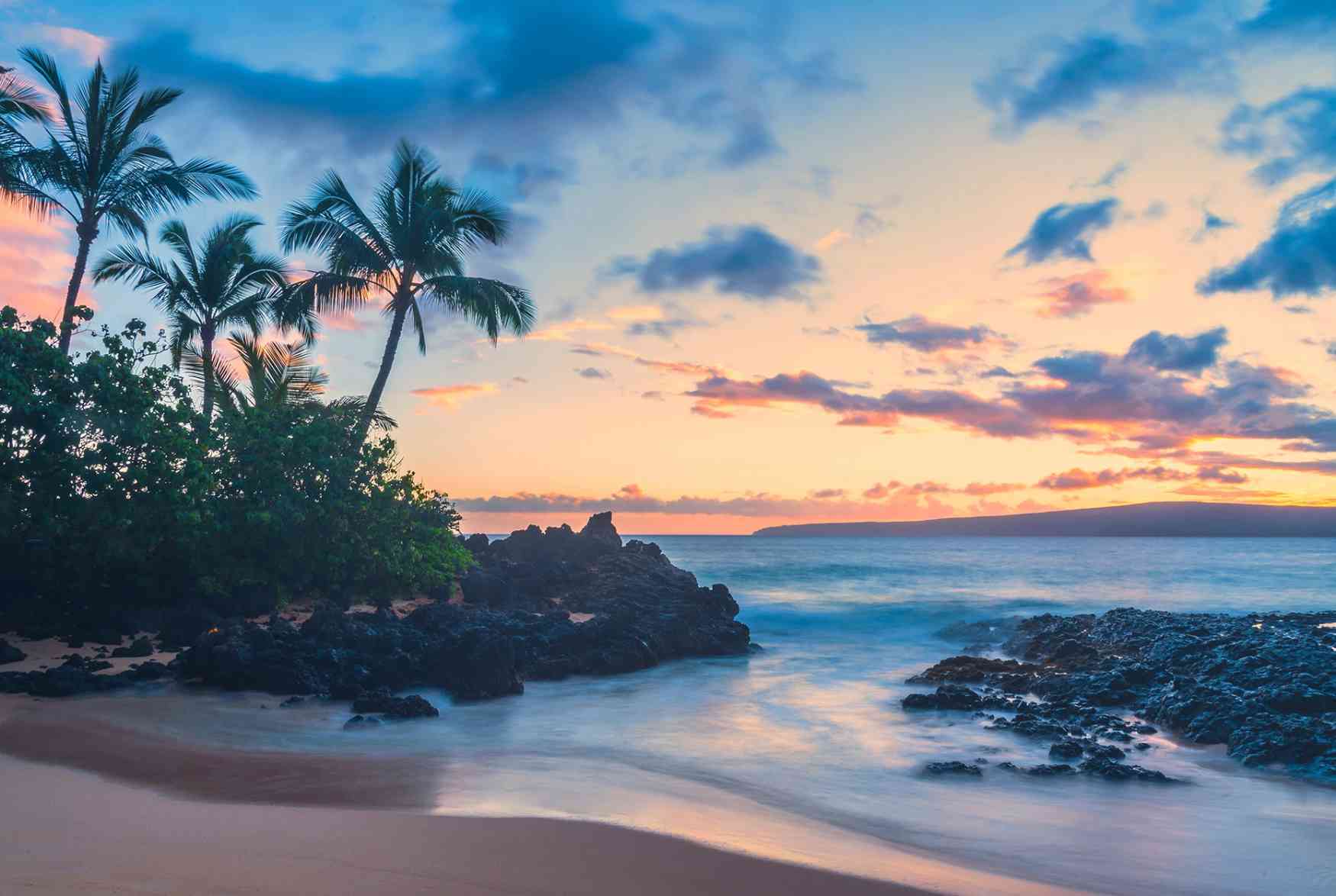 GUEST TESTIMONIALS

JOAN W.
Spectacular vacation!
Our week at Aloha Villas was great. The accommodations for cooking, eating, lounging, sleeping, and playing were great. There were 15 of us who had the use of 2 of the villas. The lovely beach in front gave us fabulous sunsets every evening. We were located close to shopping and other conveniences we needed. We had a blast snorkeling, sightseeing, walking the beach and just visiting. The pool was a welcome relief after hiking and seeing the sites during the day. Thank you for supplying the pool toys and the beach towels. They made our packing easier. Having 2 master bedrooms in each unit was great. The kitchens were well stocked with the necessary appliances and there were spices and condiments available in the units. The ample gated parking was great, and it was easy to get wherever we wanted to go. Jude, the new manager, was so very helpful. He responded quickly to any text messages and phone calls. An awesome host. It was a peaceful and relaxing week.

DANNY S.
Our stay could not have been better!
We had a large group of people that was interested in staying at this property so we originally booked with previous owner Mimi. Shortly after, Jude introduced himself as the new manager.
First and foremost, he made sure to accommodate our request that was made. Worked with us from start to end, responds immediately, and most importantly the villa was perfect. Asked Jude for recommendations for activities to do in Maui since it was our first time and he introduced us to Matt who went above and beyond to make our stay convenient.
Our stay was for a wedding in Maui and each property was split up but yet connected so it was perfect. I have stayed at many different properties in the past but Jude was the easiest one to work with and would recommend booking him. You won't regret it. Thanks for everything Jude!

MARCIE C.
Amazing!
We are a group of CEO women who rented all four villas for a retreat. We are used to high-end accommodations and this property surpassed our expectations. Jude, the new manager, went way above and beyond to make sure that we had everything we needed. He also gave us referrals for a concierge service for snorkeling as well as a massage therapist who came to the villas. She was amazing. I simply cannot say enough good things about Jude.
The location of the Villa is very conveniently located to restaurants, grocery stores, shaved ice 😊 as well as being steps from the beach.
I highly recommend this property.