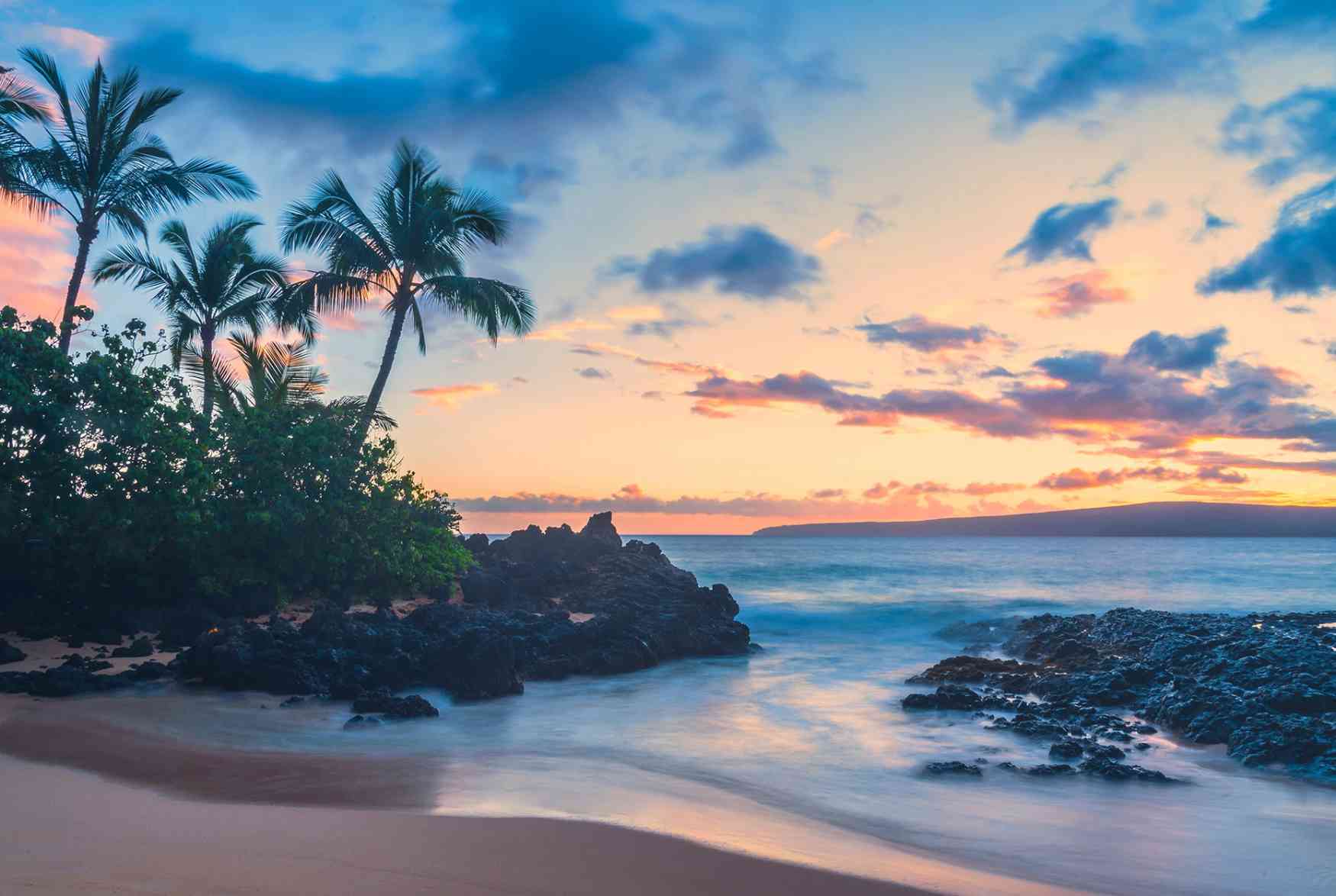 Terms & Conditions
ALOHA VILLAS | RE/MAX RESORT REALTY VACATION RENTAL AGREEMENT
Please read your Vacation Rental Agreement carefully before you begin your vacation. Any monies received by 1338 Uluniu LLC or RE/MAX Resort Realty (herein referred to as Aloha Villas/RRR) for occupancy of Vacation Property indicated the acceptance of the terms of our Vacation Rental Agreement in full. All policies are strictly enforced. It is the responsibility of all guests and members of their party to be familiar with all policies pertaining to rental.
RENTER REQUIREMENTS:
For legal and accounting purposes, the person placing the reservation must be the same as the credit/debit card holder. This person is considered to be the Guest. All other persons involved with the rental are considered to be the Guest's invitees, and all discussion regarding reservation, cancellation, and damage policies will be discussed with the Guest, not the Guest's invitees. Occupancy of the property is limited to Guest/Invitees. The Guest understands that RRR rents to responsible adults over the age of 25 ONLY.
DEPOSIT:
A 50% deposit on a credit card is required to confirm reservation dates. The balance is due 60 days prior to scheduled arrival date. If a check or money order is not received by the due date, the balance will be charged to your credit card. The credit card must have an expiration date that extends beyond your stay. For reservations with an arrival date within the 60-day arrival window, full payment is required at the time of booking and is NON-Refundable for any reason of cancellation.
BALANCE PAYMENT:
If no other payment is received 60 days prior to arrival, we will automatically run the balance on the credit card on file. Balance is due no later than 60 days prior to your arrival date. We can keep the balance payment on the same credit card used for the initial payment, you can call with a different card, or a check or money order can be issued at least 60 days prior to your arrival. Please send your check or money order with a signed copy of the rental agreement. Contact RRR before mailing any checks.
DAMAGE POLICY:
Every reservation requires either a damage protection policy ("Vacation Rental Damage Plan") and a refundable security deposit. This Vacation Rental Damage plan covers unintentional damages to the rental unit interior that occur during your stay, provided they are disclosed to management prior to check out. The policy will pay a maximum benefit of $1500. Any damages that exceed $1500 will be charged to the credit card on file. If you damage the real or personal property assigned to your rental accommodation during the trip, the Insurer will reimburse the lesser of the cost of repairs or replacement of the property, up to $1500. Certain terms and conditions apply. Full details of the Vacation Rental Damage coverage are contained in the Description of Coverage or Insurance Policy. The Vacation Rental Damage can be purchased up to, and including, check in time. By submitting payment for this plan, you authorize and request Rental Guardian Travel Protection and Insurance Services to pay directly RRR any amount payable under the terms and conditions of the Vacation Rental Damage plan.
If a security deposit has been made, no portion may be applied to additional rental time or fees or other charges accrued by the Guest/ Invitees. The entire deposit will be refunded if (1) no damage was done to the property other than reasonable wear and tear, (2) all keys are accounted for, (3) no items were missing, (4) all doors and windows were closed and secured upon departure, (5) all check out procedures were followed, (6) all Rental Agreement policies were followed, (7) no miscellaneous charges were incurred, e.g., unpaid rental fees, guests or pets, additional cleaning fees, or other charges.
As a condition to the rental of all Vacation Properties, RRR reserves the right to charge the Guest's credit card for any and all uncovered Guest/Invitee caused losses and damages sustained to the Vacation Property throughout the duration of their period of occupancy. In the event of any uncovered Guest/Invitee-caused loss or damage to the Vacation Property, including, but not limited to, undue cleaning, eviction, service calls, service charges, fines/assessments, repairs or replacements, plus all applicable taxes, RRR is hereby granted the right to charge the Guest's credit card. An itemized statement outlining all associated costs will be sent via regular or electronic mail to the address submitted by the Guest at such time as the reservation was booked. By written or electronic endorsement of this Agreement, the Guest hereby agrees to pay for all such charges, as defined above and on the proceeding pages.
BOOKING FEE:
A one-time $75.00 Booking Fee will be automatically charged to each reservation.
RESERVATION VERIFICATION:
Guest is responsible for reviewing and verifying the emailed Reservation confirmation details such as the arrival and departure dates and property name and number. RRR is not obligated or required to locate or pay for alternate guest accommodations in the event of guest's error and failure to review Reservation confirmation which may have resulted in incorrect arrival/departure dates or an incorrect property booked. In the event of guest's error, guest will be responsible for locating and arranging the alternate accommodations and paying for the cost of alternate accommodation (room rate, taxes, cleaning fees). RRR will not be held responsible for such arrangements, nor will RRR absorb any related fees.
RATES:
Rates are subject to change without notice. RRR reserves the right to run last minute specials and or seasonal promotions from time to time. Existing customers/booked guests are not eligible for last minute specials. The State of Hawaii Transient Accommodations Tax (10.25%), Maui County Transient Accommodations Tax (3.0%) and General Excise Tax (4.167%) are charged on each reservation.
CHECK IN/CHECK OUT PROCEDURE:
Check in time to all of our properties is any time after 4 PM local time HST (Hawaii Standard Time). Check out time for all of our properties is 10 AM, HST sharp. If Guest/Invitee are still in the property after 10 AM on departure day there will be a fee assessed equal to the total nightly rate plus taxes. On your departure day please follow the property specific departure instructions. Most of our properties require guest registration within 24 hours of arrival. Your arrival instructions will detail the registration process for your specific property.
HOUSEKEEPING:
Daily maid service is not provided. If daily maid service is desired, there is a $75/hour charge and a set time of housekeeper entry each day. The standard cleaning fee charged on the reservation is for the "out clean" upon your departure. Basic starter supplies of soap, detergent and paper products are provided upon guest arrival, but not replenished during guest stay.
SMOKING:
All of our properties are NON-SMOKING. No smoking in the unit or on the patio/balcony/lanai. The Hawaii legislature enacted State Law 295 that went into effective November 16, 2006 which prohibits smoking in all enclosed or partially enclosed areas open to the public. Violations will result in a $1,000.00 fine for each occurrence.
PETS:
Pets are not permitted in any of our properties at any time.
CONSTRUCTION NOTICE:
Most of our properties are in condo complexes that require common element maintenance from time to time. The type of maintenance and maintenance schedules are out of the control of RRR. We apologize for any inconvenience of such maintenance projects; however, Guest will NOT be given any type of refund or credit.
HURRICANE OR STORM POLICY:
No refunds or altered reservations will be given due to an upcoming or current hurricane or storm while guests are in residence or due to flight cancellations. We highly recommend guests purchase the Rental Guardian "Cancel for Any Reason" travel insurance.
PROPERTY CONDITION:
Neither the Manager nor the Property Owner of the unit will be responsible for any lost, stolen or damaged items. Manager will use its best efforts to ensure that all equipment within the unit is in good working order, although neither Manager nor Property Owner guarantees that any equipment will not break down during Guest's stay, and therefore such a breakdown does not constitute a breach of this Agreement or give Guest any right to any refund, nor will rental adjustments be made for any such mechanical failure. In the event of a breakdown, Management will use its best efforts to remedy the situation as soon as possible after notification of the breakdown.
Guest understands that there is no guarantee that properties adjacent to the unit will be free from disturbances, including but not limited to noise or inconvenience from construction, traffic or other guests or neighbors, and any such disturbance shall not constitute a breach of this Agreement or give Guest any right to any refund, rental adjustment or room move.
Guest also understands that Hawaii is located in a tropical climate, and that insects, rodents and lizards flourish in this environment. Although Management will use its best efforts to hold to a minimum your interaction with these pests during your stay, Guest understands that any contact by Guest with such a pest within or outside the unit does not constitute a breach of this Agreement or give Guest any right to any refund, rental adjustment or room moves. Any issue that Guest has with the unit shall be immediately reported to Manager via the phone number listed in the rental unit's directions and entry instructions.
Guest understands that Manager and Property Owner shall have a reasonable amount of time to restore rental to acceptable conditions, and that any issues presented to Manager by Guest after check-out cannot be remedied and shall not constitute a breach of this Agreement or give the Guest any right to any refund or rental adjustment.
NON-LIABILITY AND INDEMNIFICATION OF OWNER AND MANAGER: GUEST AGREES TO HOLD HARMLESS AND INDEMNIFY THE PROPERTY OWNER, RRR AND ITS EMPLOYEES FROM ANY AND ALL COSTS, EXPENSES, LEGAL PROCEEDINGS, LEGAL FEES, SUITS, CLAIMS OR DEMANDS, WHETHER FROM LOSS OF LIFE OR INJURY TO GUEST AND/OR INVITEES OF GUEST OR LOSS OF OR DAMAGE TO GUEST'S PERSONAL PROPERTY, UNLESS SAME WAS DUE SOLELY TO THE WILLFUL ACT OR GROSS NEGLIGENCE OF THE PROPERTY OWNER OR MANAGING AGENT. Guest is taking and accepting property in its current "as is" condition. Beach/water toys and accessories (boogie boards, floaties are not stocked and any beach supplies found inside of the properties are used at Guest/Invitee's own risk and provided that guest will assume all liability associated with the use of these items. Under no circumstances shall RRR or Property Owner be responsible for any loss, damage, claim or injury, whether incurred directly, indirectly, consequently or otherwise in law or equity as a result of rendering of services or accommodations as described or substituted and including without restricting the generality of the foregoing as a result of any delay(s), substitution(s), rescheduling(s), or change(s), in the provision of services or accommodations provided through RRR. RRR reserves the right to rescind any agreement for accommodations. RRR and Property Owner will not be held liable under any circumstances, including substitutions, to refund any unused portion of booked accommodations or services.
HOUSE RULES:
This reservation is for quiet condo/residential vacation accommodations only. Therefore, parties, receptions, luaus, events and gatherings of any kind are strictly prohibited. No additional people beyond the maximum occupancy of the condo are allowed on the rental property at any one time. Please review house rules listed in the guest directory binder in the property.
ARRIVAL INSTRUCTIONS:
When reservation balance has been paid in full, guest will receive by email Arrival Instructions. Instructions may list a key code if applicable, or other specific arrival/check-in instructions. It is your responsibility to bring this information with you.
LOST AND FOUND ITEMS:
We are not responsible for lost items or items left behind at the property. A $75.00 handling fee, plus postage, will be assessed for all lost & found items that have been recovered and returned to the guest. If items are found at the property and have not been claimed by guest within 30 days, these items will be donated to a charity.
I agree that this is a legally binding document and I have read all terms and conditions in this document.
*ACKNOWLEDGEMENT:
I have read and understand this agreement, and I accept and agree to all of its terms and conditions. I enter into this agreement voluntarily, with full knowledge of its effect. My signature below reflects my acceptance of the Above Terms and Conditions for my reservation.
I authorize RE/MAX Resort Realty to charge the card I have provided for any additional requested rental expenses incurred, and to pay for those damages or excessive cleaning expenses incurred that are not covered for reimbursement under the Security Deposit Protection Plan. I also hereby confirm that the number of guests will not be more than stated in this agreement at any time and that violation of this policy will result in this credit card being charged maximum occupancy or double guests fees, whichever is greater.